Regular price
$251.00 USD
Regular price
$359.00 USD
Sale price
$251.00 USD
Unit price
per
Sale
Sold out
var product = { id: 6796603326554, title: "Guard", available: true, handle: "guard", description: "\nAt 8mm wide the Guard features custom polished silver links and is enclosed by a double-sided clasp that features a four-point star on one side and our signature C+C emblem on the other.\nHandcrafted Sterling Silver. 8mm gauge links.", type: "Bracelets", tags: ["__tab1:product-tabs-bracelet-sizing","Bracelets","Clocks and Colours","Clocks and Colours EU","Sale"], options_with_values: [{"name":"Size","position":1,"values":["7","7.5","8","8.5","9"]}], colors: null, featured_media: { alt: "Guard", src: "\/\/clocksandcolours.eu\/cdn\/shop\/products\/Guard-ClockAndColour-2.jpg?v=1662991188" }, url: "\/products\/guard", mf: { } }; var variants = []; var variant = { id: 40115498156122, available: false, options: ["7"], option1: "7", option2: null, option3: null, inventory_quantity: 0, price: 25100, compare_price: 35900, media: { alt: "Guard", src: "\/\/clocksandcolours.eu\/cdn\/shop\/products\/Guard-ClockAndColour-2.jpg?v=1662991188" }, mf: { } }; variants.push(variant); var variant = { id: 40115498188890, available: true, options: ["7.5"], option1: "7.5", option2: null, option3: null, inventory_quantity: 4, price: 25100, compare_price: 35900, media: { alt: "Guard", src: "\/\/clocksandcolours.eu\/cdn\/shop\/products\/Guard-ClockAndColour-2.jpg?v=1662991188" }, mf: { } }; product.currentVariant = variant; variants.push(variant); var variant = { id: 40115498221658, available: false, options: ["8"], option1: "8", option2: null, option3: null, inventory_quantity: 0, price: 25100, compare_price: 35900, media: { alt: "Guard", src: "\/\/clocksandcolours.eu\/cdn\/shop\/products\/Guard-ClockAndColour-2.jpg?v=1662991188" }, mf: { } }; variants.push(variant); var variant = { id: 40115498254426, available: true, options: ["8.5"], option1: "8.5", option2: null, option3: null, inventory_quantity: 2, price: 25100, compare_price: 35900, media: { alt: "Guard", src: "\/\/clocksandcolours.eu\/cdn\/shop\/products\/Guard-ClockAndColour-2.jpg?v=1662991188" }, mf: { } }; variants.push(variant); var variant = { id: 40115498287194, available: false, options: ["9"], option1: "9", option2: null, option3: null, inventory_quantity: 0, price: 25100, compare_price: 35900, media: { alt: "Guard", src: "\/\/clocksandcolours.eu\/cdn\/shop\/products\/Guard-ClockAndColour-2.jpg?v=1662991188" }, mf: { } }; variants.push(variant); product.variants = variants;
At 8mm wide the Guard features custom polished silver links and is enclosed by a double-sided clasp that features a four-point star on one side and our signature C+C emblem on the other.

Handcrafted Sterling Silver. 8mm gauge links.
All of our jewelry products are covered by a Lifetime Warranty
Eligible for exchanges. Not eligible for refunds.
Bracelet Sizing
BRACELET SIZING GUIDE
Do you already have a bracelet that fits your wrist?
Yes - Measure Bracelet
No - Measure Wrist
Lay your bracelet out straight on a flat surface.
Use a ruler to measure the length of the bracelet (in inches). Include the length of the clasp, but do not include any portion of the clasp that is "internal," such as pins or latches that insert into the clasp (see red section on the above illustration).
Your bracelet size will match the measurement in inches (ie 7.5" equals Size 7.5).
Round up if you are in between sizes.
Wrap a piece of string around your wrist.
Ensure you have enough slack that the bracelet can move freely around your wrist.
Pinch the spot where the bracelet overlaps itself between two fingers and remove the string from your wrist.
Continue to pinch the string in this spot and lay it on a flat surface. With your other hand mark this spot on the string using a pen.
In inches, measure the end of the string to the marking you just made.
Your size is the measurement in inches (if you measured 8 inches, you should order a size 8).
If you are between sizes it is always best to size up rather than down.
View full details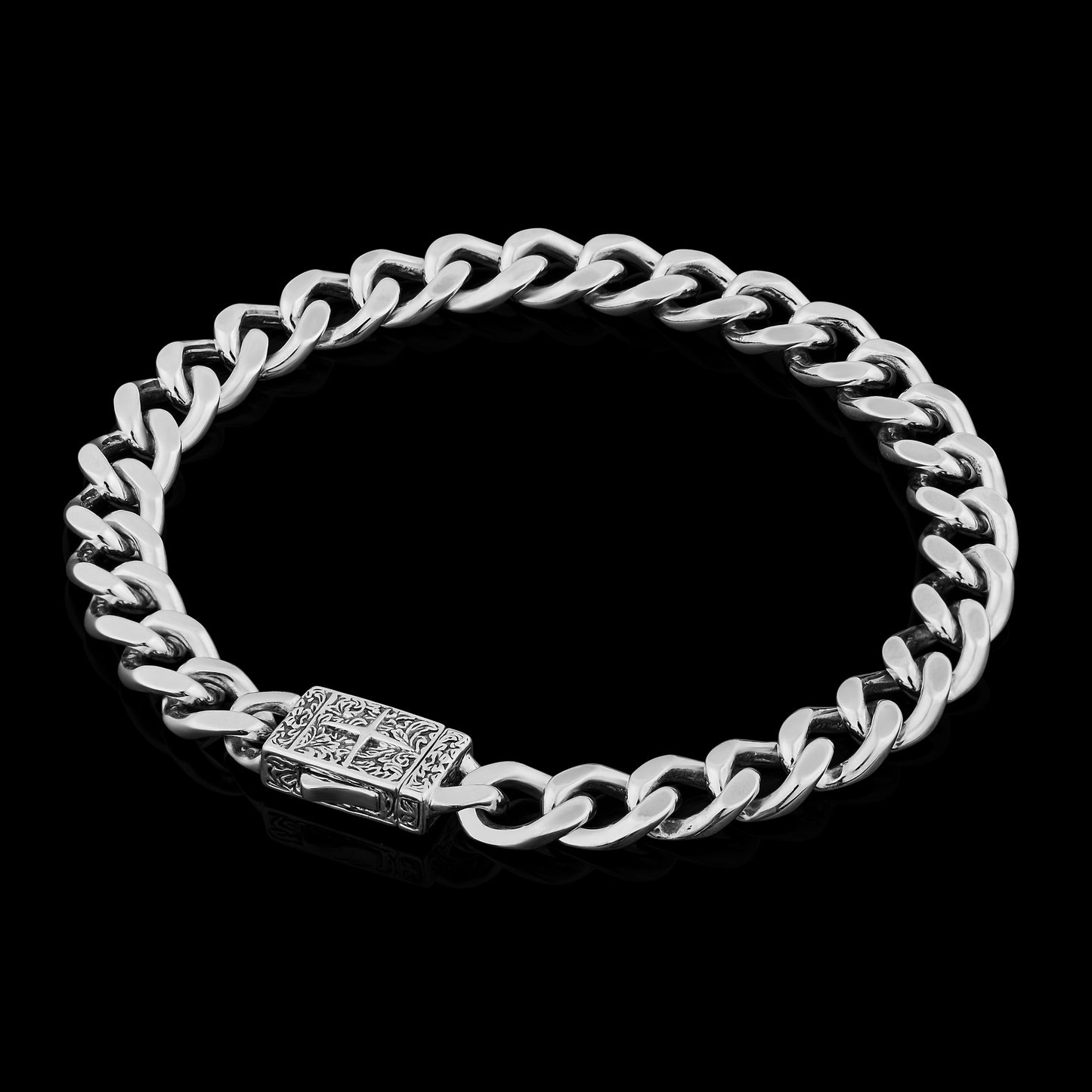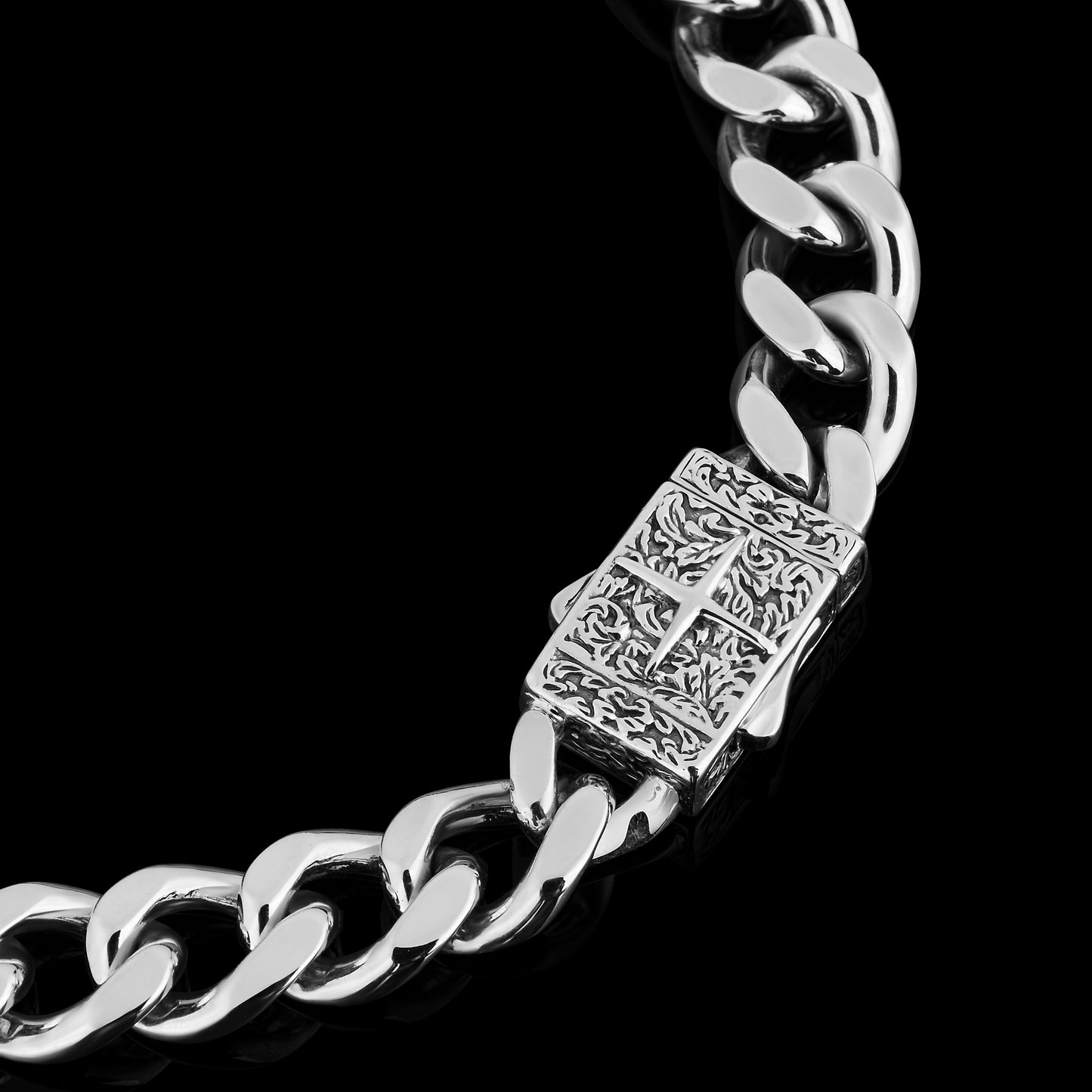 popular this week
Regular price

$180.00 USD

Regular price

Sale price

$180.00 USD

Unit price

per

Regular price

Sale price

$71.00 USD

Unit price

per

Regular price

$315.00 USD

Regular price

$0.00 USD

Sale price

$315.00 USD

Unit price

per

Regular price

$408.00 USD

Regular price

Sale price

$408.00 USD

Unit price

per

Regular price

$185.00 USD

Regular price

Sale price

$185.00 USD

Unit price

per